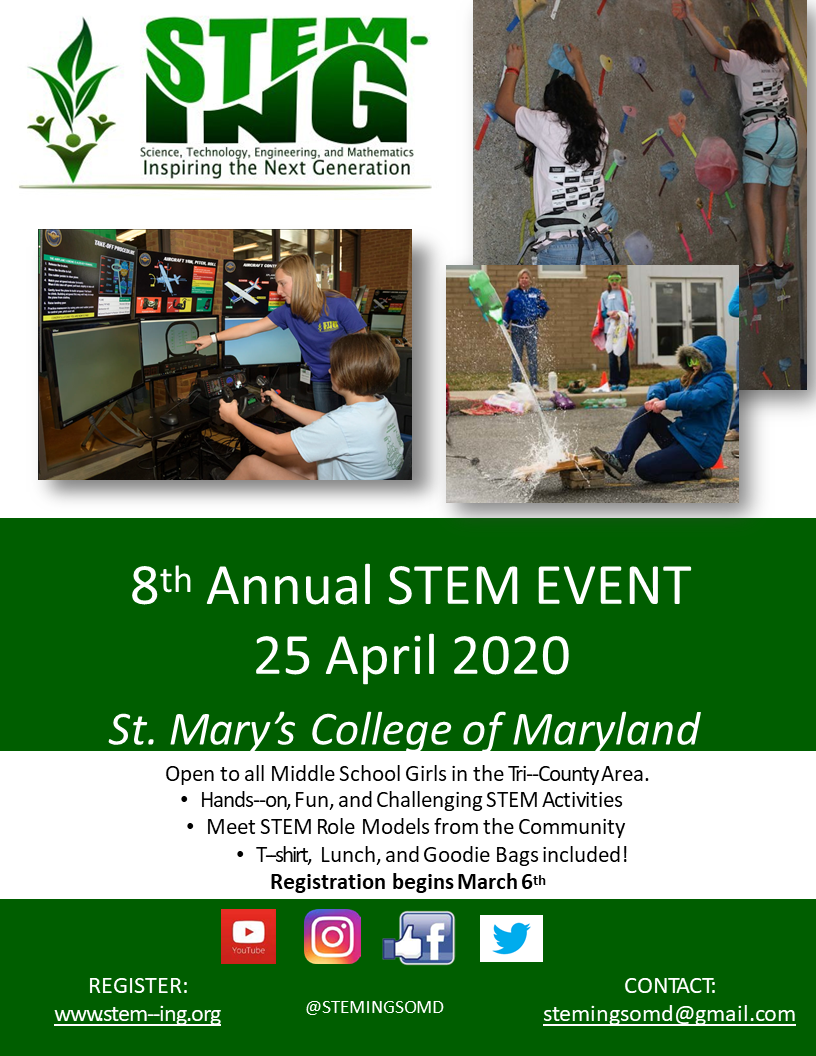 The countdown begins for the next 2020 STEM Event!
Mark your calendars and prepare yourself to participate this year.
8th Annual STEM Event
April 25, 2020 at St. Mary's College of Maryland.
This event is open to all Middle School Girls in the Tri-County Area.
• Hands-on, Fun, Challenging STEM Activities
• Meet STEM Role Models from Community
• T-Shirt, Lunch, and Goodie Bags included
Registration for this event begins on March 6, 2020.
Register today at www.stem-ing.org
Contact: stemingsomd@gmail.com