NAWCAD Lakehurst Small Business Roundtable Quarterly Meeting
About this Event
NAWCAD LKE SBR Presents
EVENT: NAWCAD Lakehurst Small Business Roundtable
Cyber Security and Emerging Technology
DATE: Tuesday, April 14, 2020
PLACE:
Ocean County Library: Mancini Hall
101 Washington Street
Toms River, NJ 08753
TIME: 9:30am - 3:00pm
Registration and Networking begin 9:30am, Program begins 10:00am
Breakfast and Lunch included
Who Should Attend?
Any organization looking to increase or do business with NAWCAD. The Lakehurst Small Business Roundtable (LKE-SBR) will present important information to small businesses on Cyber Security and Emerging Technology presented by NAWCAD Representatives and Industry Experts that will be valuable for any Department of Defense Contractor. You won't want to miss this event!
TOPICS:
An Engineering Approach to Cybersecurity V&V Testing (including Pen Testing)
Collaborative Workforce: Opportunities and Challenges from a Digital Perspective
Model Based Engineering & Its Implications on Cybersecurity
Building the Digital Toolkits that Facilitate Acquisition at the Speed of Relevance
Science & Technology Applications for Naval Aviation (with a focus on Autonomy, Machine Learning, and Augmented/Virtual Reality)
Multi-Tenant Networking Using Integrated Infrastructure
High End Computing to Support Complex Structural & Thermal Analysis
Cyber Analytics and the Application of Machine Learning
NETWORKING:
Bring plenty of business cards and your capability statement as it's all about building your business that day! These events are your opportunity to connect and network with your potential customers at NAVAIR Lakehurst as well as potential industry partners.
________________________________________________________________________________________________
Contact Information:
For meeting inquiries, please contact Sheila Harris-Adams at Sheila@vbsgov.com
For registration inquiries, please contact Margaret Margle at mmargle@sabresystems.com
________________________________________________________________________________________________
Thank you to our Breakfast Sponsor
EIT, Inc.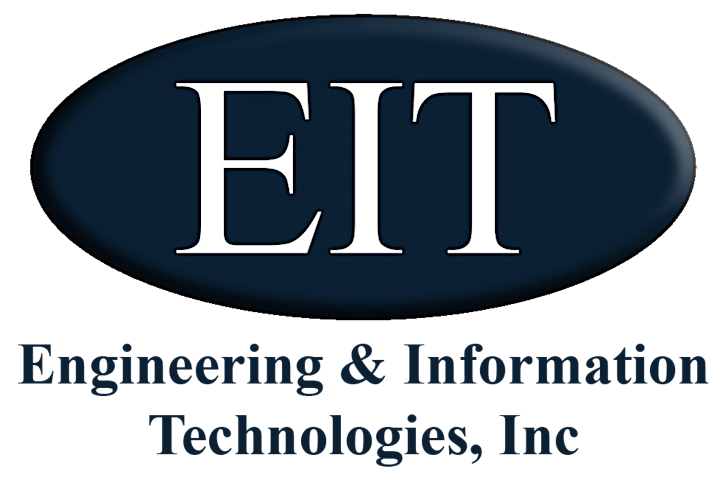 IMPORTANT INFORMATION
Access to Mancini Hall: Registration begins at 9:30am. We can not under any circumstances access Mancini Hall prior to 9:00 am.
Parking:METERED PARKING is available on the streets and Municipal lots which are not designated as free parking. Meters are enforced 8:00 a.m. to 5:00 p.m. daily, except Sundays and Holidays.
The closest parking to the library is The Toms River Township Parking Deck, which is located directly behind the library on the corner of Water Street and Horner Street. This deck is not owned or operated by the library. You are welcome to park in this deck. Metered parking is in effect before 6 pm on weekdays.
On the lower level, there is parking in the center aisle section only and it costs 50 cents per hour. The parking limit is up to 8 hours.
The middle level of the parking deck is not for public use.
The cost on the top level of the deck is 25 cents per hour (quarters only) and the parking limit is 3 hours. YOU MAY NOT FEED THE METER ON THE TOP LEVEL. YOU MUST MOVE YOUR CAR TO ANOTHER SPOT.
For those with handicapped plates or placards you can park on the top or bottom level in any space except for those that are labeled "RESERVED". Everyone must pay to park however if you have a handicapped plate or placard and your time expires you will not receive a ticket.
If you have any questions about the Toms River Township parking deck, feel free to contact the Toms River Township Parking Authority at 732-240-2800.
Share this event on Facebook and Twitter and LinkedIn.
We hope you can make it!
Cheers,
NAWCAD LKE SBR